What people are saying....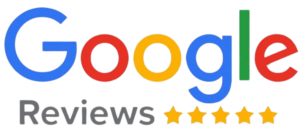 What the media is saying....
New Dental Laser Enables Dental Office to Offer No-shot, No-drill, No-pain Dental Care
With lasers being the dominant instrument of choice in eye surgery, dermatology, surgery, and other medical fields, it was only a matter of time before they became the instruments of choice in dentistry.
That time has arrived at Windy City Smiles dental practice office at 3521 N. Elston Avenue Chicago, Illinois 60618 .
After installing their new Waterlase® YSGG™ dental laser, Dr. Cavero and her staff are now equipped with a revolutionary new dental instrument that allows patients to visit the dentist without having to take a shot of anesthetic, hear the sound of the dental drill, or even suffer any pain (in most cases).
"Now we can make our patient's visits quicker and less stressful than ever." said Dr. Cavero. "The Waterlase® enables us to provide dental care without giving patients any shots and without using a dental drill. It's truly a revolutionary tool that enables patients to receive quality care faster and with less pain than with traditional drills."
The Waterlase® works because of its patented Hydrokinetic™ energy, which is produced by emitting laser energy into a spray of atomized water. The water is energized and then is capable of cutting a wide range of human tissue including enamel (the hardest substance in the body), bone, cartilage and soft tissue.  This has important 21st century benefits for both the dentist and their patients that include:
Most procedures can be done without anesthesia, without needles or patient trauma;
Quickly cuts all parts of the tooth including enamel, dentin and caries;
Effectively performs numerous soft tissue procedures with little or no bleeding;
Avoids many common problems of the high speed drill.  For example, when a high speed comes in contact with a tooth, it causes micro fissures (small cracks) which weaken the tooth structure and eventually allow decay to set in;
Does not leave a smear layer, which allows the Waterlase® to create a high quality surface for bonding composites, veneers, etc;
In October 1998, the Food and Drug Administration cleared the Waterlase® YSGG™ laser for cutting hard dental tissue including enamel, dentin and caries.  More recently, the device was approved for use in complete root canal therapy and oral surgery involving bone tissue. This patented laser technology was developed by BIOLASE Technology, Inc based in San Clemente , California.